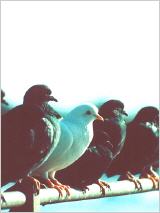 On Intercultural Communication

When interacting across cultures and sub-cultures
one thing is certain:
there will be misunderstandings.

The usual way to limit such misunderstandings
is to learn as much as possible about the host culture.

This, however, is not enough,
for the accumulation of such information does rarely
translate into the ability
to function well in a foreign context.

So what is then needed?
The kind of awareness that you will gain at
Durrer: Intercultural Coaching.

You mean it is all a question of awareness?

Of course not. It also takes ...
Some hints you'll find on this website.
For more detailed information write to contact@hansdurrer.com.